The London Philharmonic Orchestra
recorded Vivian Adelberg Rudow's URBO TURBO (Urban Turbulence)
on November 8, 2005 in London, UK,
Jeffrey Silberschlag, conductor.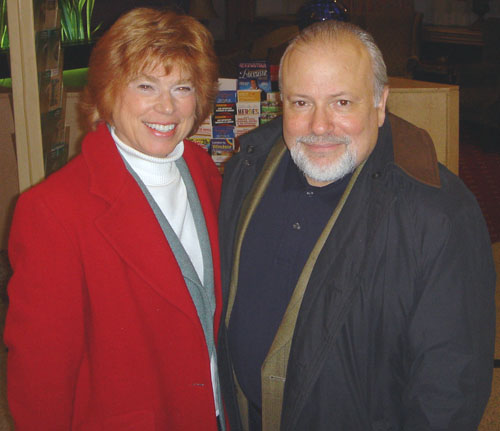 In London, leaving for St Lukes Recording Studio.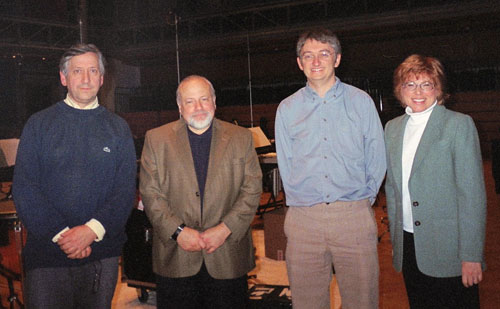 The Four of Us!
Tony Faulkner, Recording Artist; Jeffrey Silberschlag, Conductor; Graham Wood, Director of Recordings; and Vivian.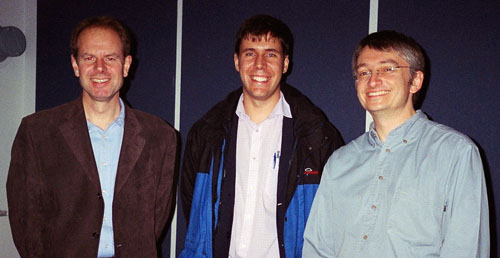 LPO staff.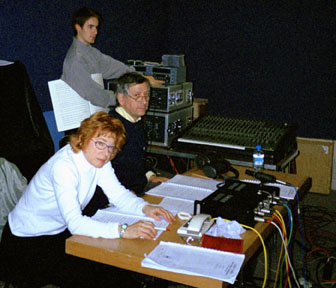 With Tony Faulkner, Green Room Productions
Head Recording Engineer.
Vivian's time during recording was in the recording room with Tony & his assistant Will Konitzer and sometimes the LPO staff. This room was a floor below the space where the musicians played. There was a phone to call up stairs to the conductor on the floor
with musicians.